Crows Zero (2007) 720p BDRip
Synopsis
A punk's gotta do what a punk's gotta do in "Crows: Episode 0," the third picture by prolific Japanese maverick Takashi Miike to hit the fest circuit in as many months, following "Like a Dragon" and "Sukiyaki Western Django."Recalling any number of brawling student pics from Asia - and playing sometimes like a serious version of the South Korean "Conduct Zero" (2002) - this prequel to a planned adaptation of the manga by Hiroshi Takahashi, which sold more than 32 million copies in Japan, opens locally Oct. 27. In the West, "Crows" should raise a ruckus as a culty DVD title.
The students of Suzuran High compete for the King of School title. An ex-graduate yakuza is sent to kill the son of a criminal group, but he can't make himself to do it as he reminds him of his youth.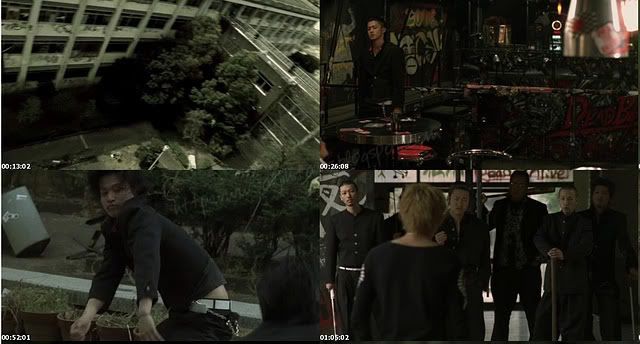 Crows Zero II (2009) 720p BDRip
Synopsis
Genji and his victorious G.P.S. alliance find themselves facing down a new challenge by the students of Hosen Academy, feared by everyone as 'The Army of Killers.' The two schools, in fact, have a history of bad blood between them. And the simmering embers of hatred are about to flare up again, burning away any last remnants of the truce they had so rigorously observed until now.